Congratulations on taking the first step to pursuing your postgrad studies at UWA.
Postgrad qualifications are increasingly becoming an expectation in the global workforce and can be the defining factor in a successful career. Choosing to undertake a higher degree at UWA is one of the best investments you can make in yourself.
Reason #1

In-demand and higher paid graduates

Our graduates consistently exceed national graduate employment rates and the national average starting salaries.

Reason #2

A world-class education experience

UWA lecturers are among the very best in the country and include a Nobel Laureate, Australian Laureates, researchers of international standing and multiple award-winners.

Reason #3

High-calibre graduates

UWA graduates have become Nobel Laureates, Pulitzer Prize winners and state and national leaders, as well as recipients of prestigious scholarships, such as Oxford University's Rhodes Scholarship and the Fulbright Senior Scholarship.

Reason #4

Staff-to-student ratio

The University has one of the best staff-to-student ratios in Australia and our classes are designed to ensure that all students receive an outstanding education.

Reason #5

Opportunities to apply knowledge on collaborative projects

At UWA, students have the opportunity to apply their knowledge through collaborative projects with business, industry, government and the wider community.

Reason #6

Commitment to research

UWA is committed to the highest standards of international research and is responsible for almost 70 per cent of university-based research in Western Australia.

Reason #7

A global outlook

By choosing UWA, students will be working towards a qualification with international recognition and developing skills and personal attributes to succeed in a global society.

Reason #8

Internationally competitive

Our graduates are highly competitive in the international job market, achieving success in a range of fields.

Reason #9

Strong investment in our facilities

In recent years UWA has invested hundreds of millions of dollars into building new facilities.
Architecture, Landscape and Visual Arts

Engineering, Computing and Mathematics

Law

Medicine, Dentistry and Health Sciences

Science

Arts

Education

Business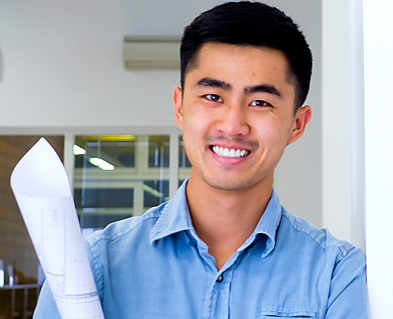 Studying masters at UWA has equipped me with rigour and sensitivity in design. At ALVA I had guidance from teachers who would challenge me to get the best out of me in a setting that fostered a sense of community. During my time here I realised, beyond just creating things that look nice, the importance of connecting with people, and how we can improve the human condition for those who use the architecture. Through opportunities provided by UWA such as attending the Barcelona Studio, I was able to physically experience architecture that inspired me and gave me an idea of the architect I would like to become. The course provided a fine balance between technical and the abstract, style and substance, while working with all types of scales from furniture design to urban design. These experiences provided me the confidence to pursue work, which lead me to a graduate position at a prominent design firm
Lan Nguyen
Master of Architecture graduate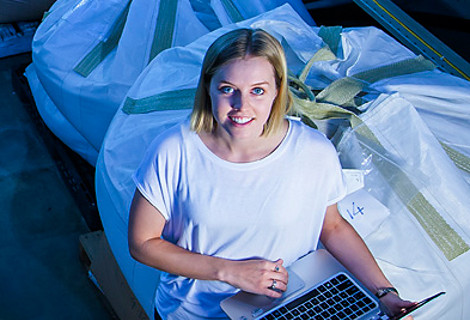 I chose to complete my Master of Professional Engineering at UWA to complement my Bachelor of Science degree and broaden my career opportunities. Choosing the environmental engineering stream has allowed me to develop a wide knowledge base ranging from water movement and water quality to modelling and project management skills. The MPE course provides a good mix of theory and practical work, necessary for a career in environmental engineering. Throughout my postgraduate studies at UWA, I have been given great opportunities to network with professionals from a wide range of industries. I have been lucky enough to be taught by a range of well-respected academics and met many like-minded people who I look forward to working with in our future careers. UWA provides a supportive environment for learning and there are many opportunities to gain hands-on experience in your field of interest.
Hannah Dawson
Master of Professional Engineering student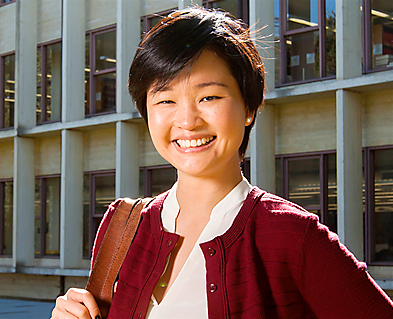 Prior to commencing further studies at UWA, my experience in government and the public health sector illustrated the relevance and advantages of obtaining a postgraduate degree. The study of law has been instrumental in enhancing my professional skills and in maintaining a competitive edge as I progress in my career.
I chose UWA because my undergraduate experience assured me of the quality of teaching and the industry recognition afforded to graduates of UWA. I have benefitted from being taught by valued members of the legal academia and experienced legal practitioners who bring practical relevance to the curriculum. The study of law against a background in public health has allowed me to appreciate public sector and health issues from a legal perspective, a valuable skill in the modern world where no single profession operates in isolation.
Postgraduate study at UWA has also opened doors to new opportunities. Facilitated by the reach of UWA's extensive network of staff, alumni and current students, I have had the opportunity to join legal practitioners at work in the commercial, government, and community sectors in Australia, and have also taken my legal knowledge further afield to volunteer in human rights in Ghana, Africa.
Students should consider UWA if they are seeking to established themselves as dynamic and well-rounded graduates, who wish to benefit from the University's strong professional links within Australia, but are also seeking to gain international experience and develop on a global platform.
Jessie Poon
Juris Doctor student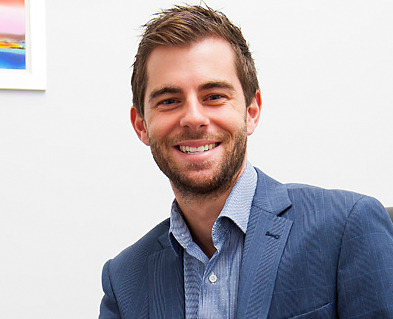 In 2010 I completed my entry-level qualifications at UWA in order to practice as a general podiatrist and was fortunate enough to be selected as the only WA graduate for an internship at Sir Charles Gairdner Hospital during 2011. Throughout my life I have always had a strong desire to be the best I can be and I gave no second thought to enrolling in the Doctor of Clinical Podiatry degree (DClinPod) at UWA, which is the only accredited specialist training program available to podiatrists in Australia and leads to registration as a specialist podiatric surgeon.
The DClinPod allows students to perform hands-on surgical training right from the get-go within UWA's state-of-the-art CTEC facility and at the UWA Podiatric Surgery Clinic. These experiences are combined with advanced theory teaching in podiatric medicine, general medicine and pharmacology, and are underpinned by a drive to produce higher-level research. Throughout the degree I have had the opportunity to perform and assist hundreds of surgical procedures locally within WA, and also internationally in Shanghai, China via an exchange with UWA's affiliate medical school at Shanghai Jiao Tong University. I have gained advanced skills in the assessment and surgical management of foot deformities, and I feel confident now working independently in private practice as the youngest of only 27 registered specialist podiatric surgeons in Australia. I would highly recommend the DClinPod to any podiatrists with a surgical interest, who wish to take control and maximise their potential scope of practice.
Assistant Professor Andrew Knox BPodM, DClinPod Podiatric Surgeon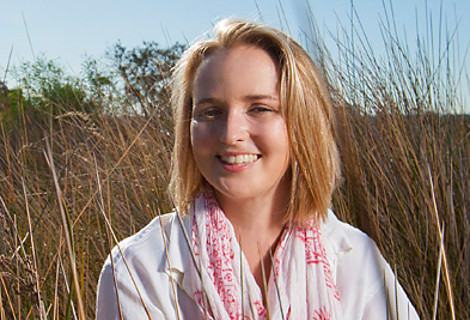 I chose the Masters of Environmental Management because I wanted to further my study of environmental science and learn practical techniques for the workforce. The hands-on learning and holistic approach to issues such as climate change and water security helps to build your confidence in being able to not only collect and analyse data but also to make environmental recommendations. Projects undertaken in this course have often been used to inform local governments and policy makers on environmental decisions. These contributions make you feel like you are making a difference in your local community, which can be a rewarding experience. However, the aspect of UWA that I enjoy the most is how passionate the lecturers are in their teachings. The enthusiasm that they bring to the lectures and labs really helps drive my personal study and interest in the field. It is a very special thing to be able to study what you love whilst being surrounded by positive role models. Undertaking a Masters of Environmental Management at UWA has opened up so many more pathways for future study as well as career options, it is a challenging and fantastic experience that I would recommend to anyone with a passion for the environment.
Lucie Burnham
Master of Environmental Management student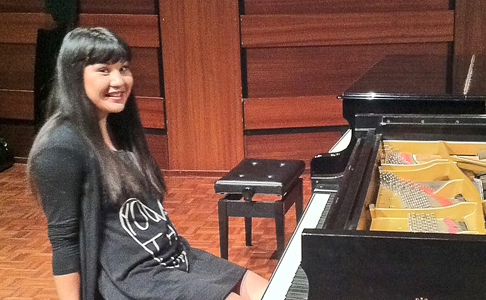 This is Bernardine, a music student by day and music maestro by night. She was born in Australia of Filipino and English descent, and is the President of the UWA Music Students' Society. Among her hobbies is trying new restaurants, spirituality, self-development, event organising and, most of all, performing music.
Here are five ways that music is part of Bernardine's life:
1. My study. One of my dreams is to have a career in teaching classroom music. I am studying classical piano at UWA Music School to become qualified in this area. I started playing piano when I was 8 and my favourite composer is Chopin (I know, very cliché!). Music class was always the most enjoyable for me at school, I absolutely loved it, and I hope I can make it fun for children learning music when I become a music teacher. I believe that if you are a musician it is your responsibility to educate future generations to appreciate and play music so the world can always be a musical place.
2. My occupation. Since 2010 I have performed over 700 gigs! I am a professional singer, pianist and guitarist and perform up to 7 nights a week at venues, functions and weddings across Perth. As a professional musician you have to be versatile and be able to perform and sing all kinds of music, but my favourite styles to perform when I'm working are acoustic rock with my guitar, and soulful lounge music with my piano. I have formed a few different music groups with my close friends, it is a privilege to be able to work with my friends and make music with them for my job.
3. Original music. I love writing songs and have made two CDs to date with my folk band Fox Cat Rabbit and also as a soloist. My goal surrounding my original music is that I want to become a permanent fixture in the local and national Australian music scene. A highlight of my original music career was supporting Josh Pyke at his Perth show earlier this year with my band, and also being selected as finalists in Ampfest 2014. We are in the midst of planning our Eastern states tour for later this year, followed by more song writing and then who knows! Something that I have learned on this journey is that in order to grow creatively, you need to collaborate. It is also very important to go to local gigs, and support and encourage fellow musicians as we are all on the same journey.
4. UWA Music Students' Society. This year I am president of the UWA Music Students' Society and I am lucky to be working with a fantastic team. We organise concerts, social events and education events for music students and general lovers of music. I wanted to get involved because organising events and bringing people together is a passion of mine and while it is a challenge and can get busy, it is very rewarding and I am developing a new set of organisational skills and people skills.
5. Busking. My very first performance experiences were while busking on the streets of Fremantle as a teenager. I was able to practice my repertoire and gain some confidence before working as a regular in the live music scene, the first few times I was very nervous but it was extremely valuable practice. Occasionally I busk on High Street in Fremantle and in UWA Guild Village, not so much for the money but because it is a pressure free opportunity to sing anything I am feeling that day.
Bernardine and her music colleagues will be performing at the music event 'Artistry Collaboration' on May 19th at the Perth Concert Hall. Tickets available from Ticketek. We wish them all the best.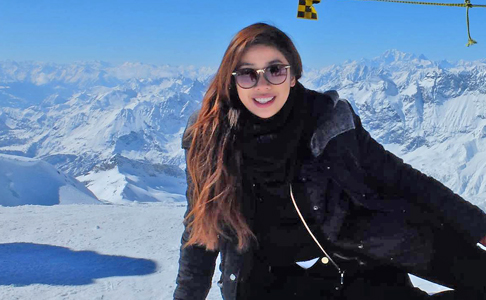 This is Michelle. She's studying a Masters of Commerce with specialisation in Economics and International Business and is currently studying abroad in the Netherlands. She loves to travel and is travelling around Europe, immersing herself into local culture and local food. Her favourite country so far is Switzerland.
Since Michelle is doing further study in Commerce, she's a great source of advice. Here are her top five tips to make the most out of your Business degree at UWA:
1. Attend free public lectures. The Business School often hosts very prominent international lecturers to present on different topics/issues – Make use of these! Not only will you expand your knowledge on relevant new business topics but also it's a great way to build networks.
2. Build networks through all the social business events available. Through various guilds, breakfast by the Bay or public lectures. Get involved and expand your network – "Your network is your net worth".
3. Become a tutor. When I became a tutor I was able to gain more in-depth knowledge to the courses I was teaching and gain a lot of confidence on these topics. It also challenged me to be able to effectively communicate to different types of individuals.
4. Make use of all the resources available at UWA – professors, librarians, etc. Professors have knowledge that is practical and beyond a textbook – utilize their knowledge.
5. Study Abroad. Either through the university's exchange program or through a partner's university summer school program. Not only are you able to access different courses not usually available but gain a whole new perspective of not just the world but of yourself. Life-changing – no doubt.
But most of all enjoy your time there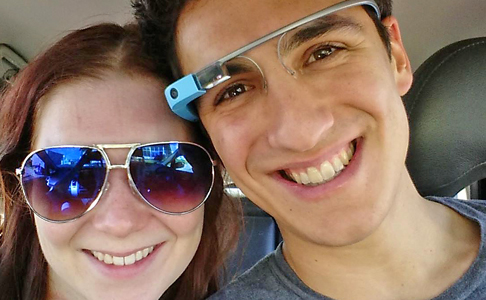 This is Joël Kalmanowicz, a UWA Computer Science and Commerce graduate now living in the United States. He loves tennis, hard sci-fi books with a political bent, and movies, good food, flying small aircraft like drones and planes, and of course, his wife (pictured with him above). His life philosophy centres around always striving to improve through tackling exciting challenges.
Joël is a fascinating UWA graduate who is going places fast. With a passion for advancing humanity through education and technology, he's been focusing on the latter as the analytics and in-store retail Product Manager on Google Glass. For Careers Week, we asked him for the top five things he did during his time at UWA that brought him to where he is today:
1. Dream. Whether you know exactly what you want to do in your life or not, never be afraid to dream and dream big. Dedication can be tough, but one thing that will definitely help motivate is working towards a dream.
2. Decide. Would you rather play sports/videogames/social butterfly, or be an astronaut/tech startup founder/movie star? Let's be honest, sometimes it's one, sometimes the other. That's fine (see #4)! But be conscious of which you're choosing.
3. Act. Sure, some things on the road to your dream aren't that fun. But as long as you know they are on that road, they're probably worth doing. So go do them! You can always procrastinate later, but some opportunities are just too good to miss. Seize them.
4. Balance. A good night's sleep will get you higher marks than cramming until 2am. A few minutes of meditation each day will make you more productive (and healthy!). So leisure time is important. Play the long game: take care of yourself and enjoy the journey.
5. Reflect. We all change. A lot. It's worth taking the time to look back at the last day/week/month/year now and then to think about who you are and want to be. In the end, that's all that matters.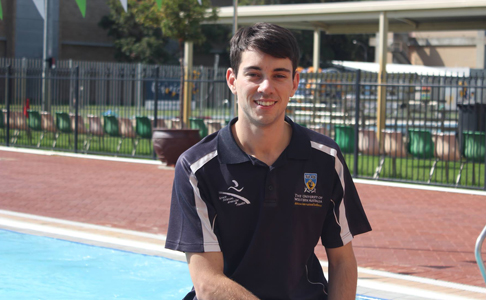 This is Ryan, who works with the Careers, Aspire and Fairway teams at Student Support Services. He completed a Bachelor of Science degree in Sports Science, Exercise and Health, and has recently graduated with Honours in Sports Psychology. He's also a member of the Physical Education Students Association. Ryan loves spending time outdoors, kayaking, swimming, watching sports and travelling. Last year he was awarded Sportsman of the Year for the City of Kwinana at the Australia Day community awards.
Here are Ryan's five ways to make the most of your UWA experience:
1. Sport: UWA has fantastic surrounds for being active and it's one thing as a student you can do to relax and relieve yourself from the stress of exams and assignments. I always enjoyed afternoon swims between lectures down at Sport Science and evening paddling trips on the Swan with the city bathed in the colours of a Perth sunset.
2. Catch-up for lunch: Certain things have been said about the food on campus but you cannot beat catching up with friends over a bite to eat. I have learnt so much about the people in my course by sharing some food and good conversation lazing on the lawns around campus.
3. Travel: I was lucky enough to go on a UWA Sports paddling trip (The Murujuga Adventure) off the Burrup Peninsula, Dampier, during the mid-semester break and it was the most amazing experience to have with 20 other people who started as strangers but now remain friends. We island-hopped on our kayaks exploring ancient seabeds and hidden waterways, then we witnessed the most brilliant tales through rock art. I have also enjoyed the famously fun DipEd camp thanks to PESA, a must for second-year students studying Sport Science!
4. Help others: I volunteer for the Fairway and Aspire programs. Seeing young people come along to the UWA campus and open their eyes and begin to dream and see study as a realistic opportunity is so fulfilling and so personally motivating. Both programs are so unique and not only do you get to meet a great group of UWA students lending support, but you are rewarded in the years following when you are able to see the same young faces on campus this time as uni students.
5. Immerse yourself in industry: During my third year I was able to see through the 2012 AFL season with the West Coast Eagles where I worked within the Sport Science department; this was such an amazing experience within an elite sporting team. During the same period, I also worked with the City of Kwinana and the healthy lifestyles team developing community infrastructure that promoted an active lifestyle. It is great to have these opportunities during your degree and this experience has certainly given me great employability and skills, adding some colour to my resume, something I know the Careers Centre at UWA certainly recommends to students.